"It is our hope of building a better and safer world are to become more than wishful thinking, we will need the engagement of volunteers more than ever" – Kofi Annan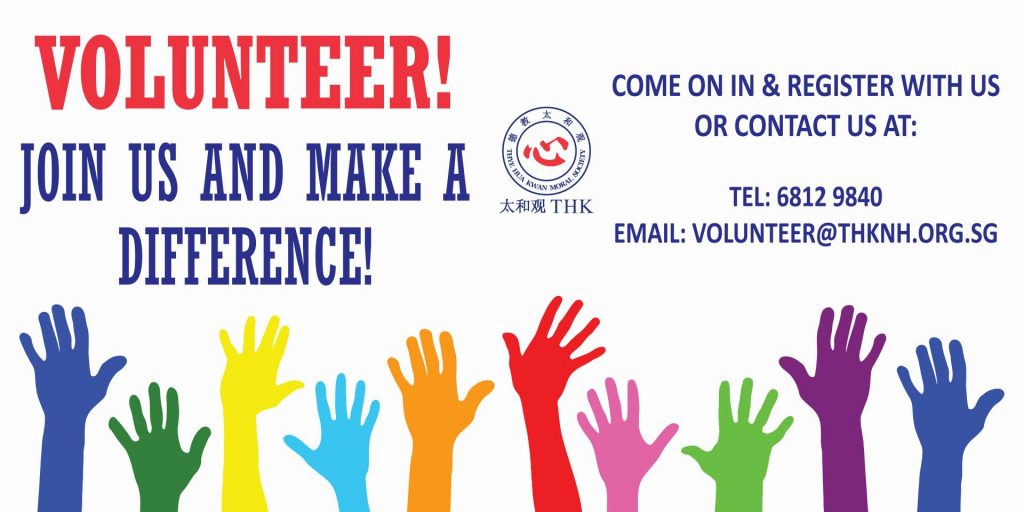 Volunteering can be as simple as just being a friend to our patients. We actively canvass for volunteers to engage and bring cheer to our elderly sick, who need nursing care. Volunteers may be student groups, working adults, religious organisations, pet therapists or community help groups.
We are an IPC(Institution of a Public Character) registered organisation. Therefore, under Business and IPC Partnership Scheme (BIPS), all businesses will enjoy tax deduction on qualifying expenditure incurred when they send their employees to volunteer and provide services at our organisation
Join us and make a difference
Volunteer Programmes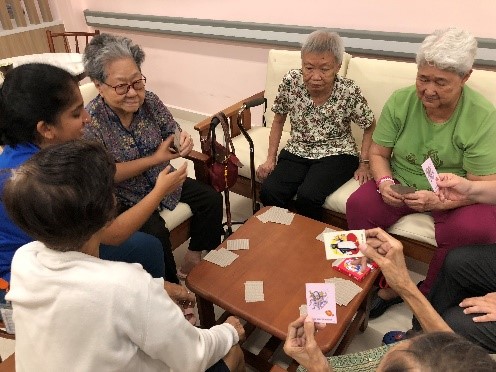 Individual Volunteers – Befriending with activities such as playing cards, board games, and a host of social activities to keep our residents entertained.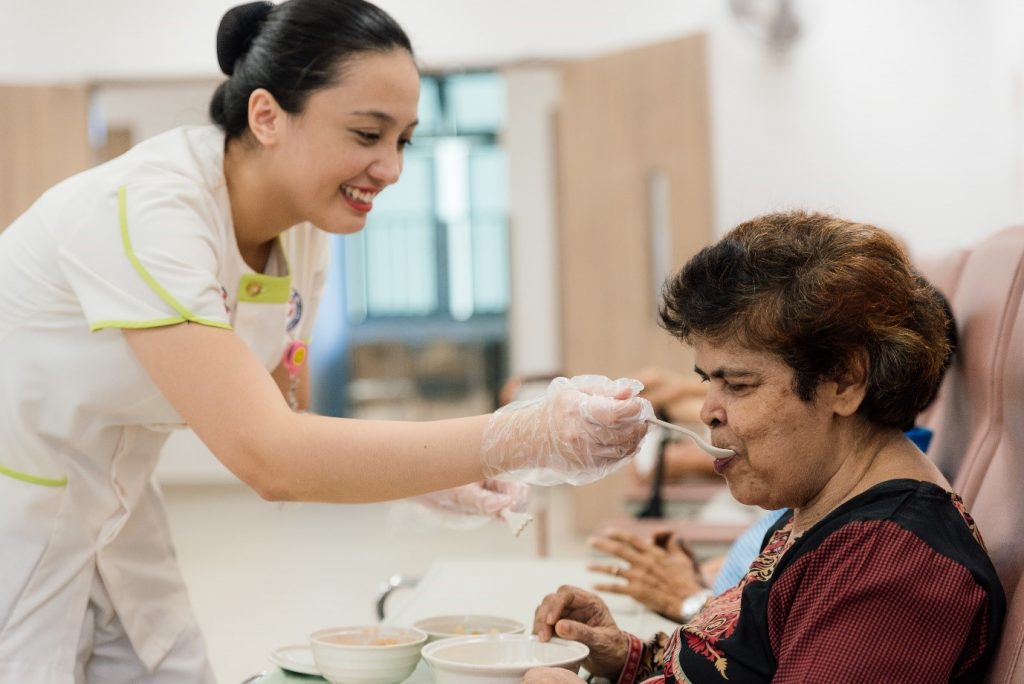 Bedbound Residents – Be a regular volunteer for Befriending with meal feeding of our bedbound residents and other bedbound activities guided by our therapy and nursing staff.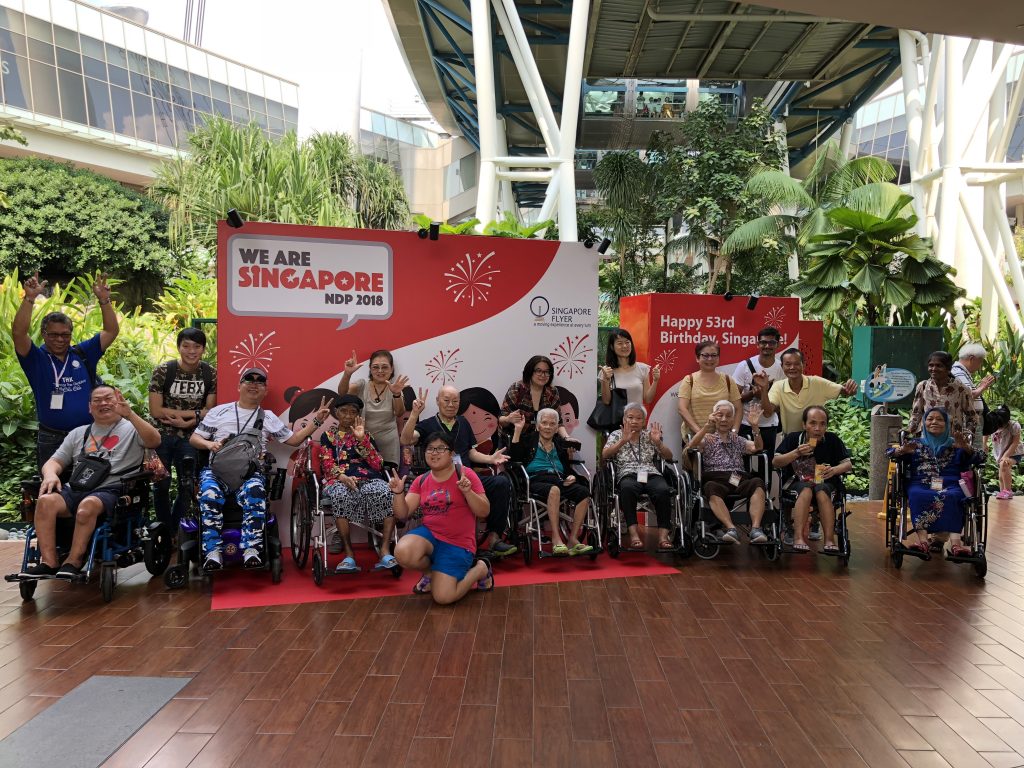 Resident Social Outings – Assist residents at social outings.
Corporate, Educational Institutions and Associations – Arrange a fun CSR event with games, karaoke, art & craft or host a birthday or festive celebration or arrange a social visit outing with our residents.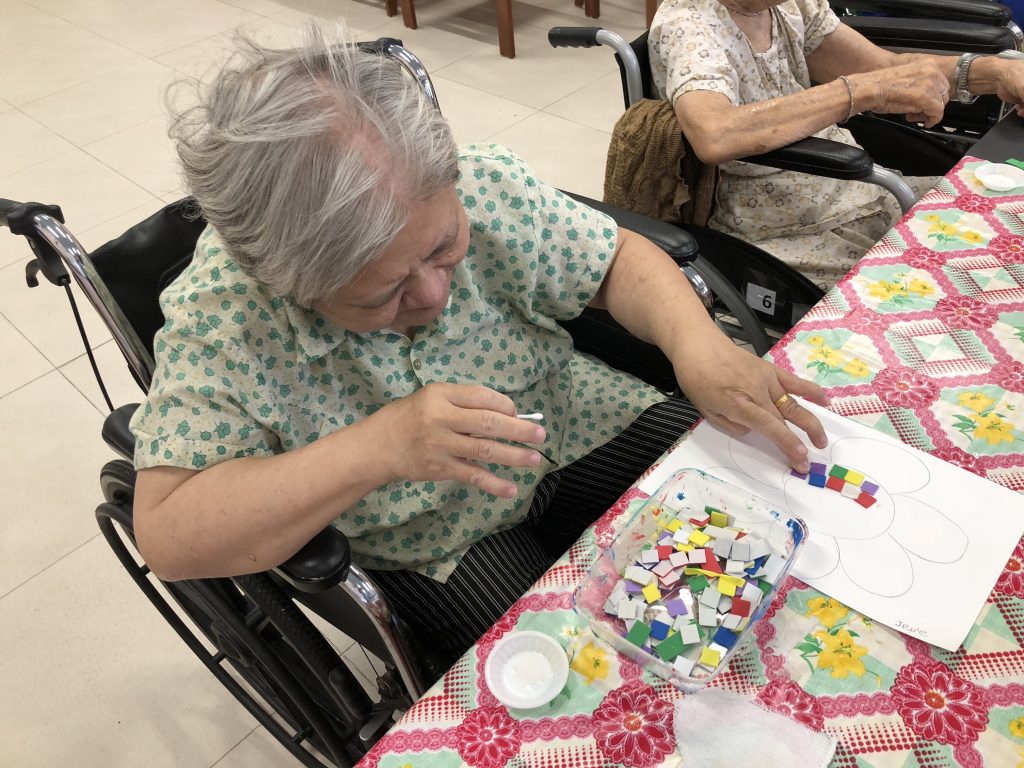 Weekly Residents Craft Workshop – Volunteer for our weekly resident craft workshop programme every Tuesday from 10.00 am to 11.30am conducted by Forest3 Educare.
Have a hobby or talent that you would like to volunteer to teach our elderly residents or support the Home, such as Photography, Gardening, Sewing, Music, Therapy, Volunteer Recruitment etc? Give us a call at 6812 9840 or email: volunteer@thknh.org.sg
Look out for our Monthly Event Forecast each month and join in our Volunteer Network Group. We Welcome Volunteers of all ages. Click HERE for current month's event calendar.
Interested, please submit our Volunteer Application Form to volunteer@thknh.org.sg and we will respond to you within 24 hrs.